Naser M. Ammash, MD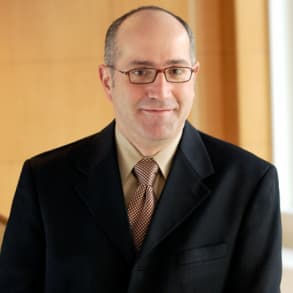 The research interests of Naser M. Ammash, M.D., include adult congenital heart disease, atrial fibrillation and echocardiography.
The large volume of patients evaluated and treated at Mayo Clinic provides Dr. Ammash and his colleagues with a unique opportunity to learn from their own experiences. There is a wealth of knowledge being accumulated regarding many important and pertinent aspects of cardiovascular diseases that enable him and his team to pursue their research interests.
Focus areas
Adult congenital heart disease. There is growing number of adult survivors of congenital heart disease — heart diseases you are both with — who have unique challenges and needs. Dr. Ammash and his colleagues focus on studying those specific challenges, learning from them and sharing their learning experience with other medical professionals.
Atrial fibrillation. This cardiac arrhythmia (irregular heartbeat) is very common in adults and increases the risk of stroke and heart failure. With their research, Dr. Ammash and his team focuses on better understanding the underlying mechanism for stroke in this population and identifying novel risk factors to determine who is at increased risk of stroke.
Echocardiography. This is an ultrasound of the heart that is commonly used to study heart structure and function. The research of Dr. Ammash and his team is focused on the assessment of ventricular (pumping chamber) function in patients with congenital heart disease and atrial (receiving chamber) function in patients with atrial fibrillation.
Significance to patient care
Dr. Ammash's research will lead to improved understanding of the challenges and needs of adults with congenital heart disease; better understanding of mechanisms for stroke and novel risk factors in people with atrial fibrillation; and improved assessment of heart function in people with congenital heart disease or atrial fibrillation.
Professional highlights
Member, Medical Advisory Board, Adult Congenital Heart Association
Member, Pediatric and Congenital Heart Disease Council, American Society of Echocardiography
Member, International Relations Task Force, American Society of Echocardiography
Member, Clinical Council, National Marfan Foundation
Member, Grown-Up Congenital Heart Workgroup, European Society of Cardiology
Member, Medical Board, Pan-Arab Congenital Heart Disease Association
---