New Tumor-Shrinking Nanoparticle to Fight Cancer, Prevent Recurrence
A Mayo Clinic research team has developed a new type of cancer-fighting nanoparticle aimed at shrinking breast cancer tumors, while also preventing recurrence of the disease. 
Betty Y S (Betty) Kim, M.D., discusses the results of their study, which show that the newly designed nanoparticle produced potent anti-tumor immune responses to HER2-positive breast cancers. Breast cancers with higher levels of HER2 protein are known to grow aggressively and spread more quickly than those without the mutation.
In the study, mice that received an injection with the nanoparticle showed a 70 to 80 percent reduction in tumor size. Most significantly, mice treated with these nanoparticles showed resistance to future tumor recurrence, even when exposed to cancer cells a month later.
Read Multivalent bi-specific nanobioconjugate engager for targeted cancer immunotherapy, published in Nature Nanotechnology in May 2017.
Related Presenters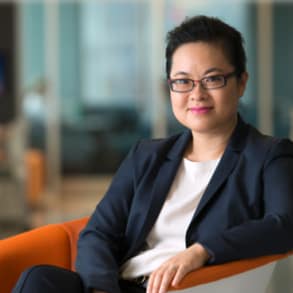 Betty Y S (Betty) Kim, MD, PhD
Interests Brain tumor surgery (glioneuronal, meningioma, intraventricular, metastasis)Skull base surgeryAwake craniotomyStereotactic radiosurgery