Related Videos
Managing hypertrophic cardiomyopathy: New guidelines and drugs
Mayo Clinic cardiologist Steve R. Ommen, M.D., and Christopher V. DeSimone, M.D., Ph.D., discuss managing hypertrophic cardiomyopathy with new guidelines and drugs in this video first shown on Medscape Cardiology.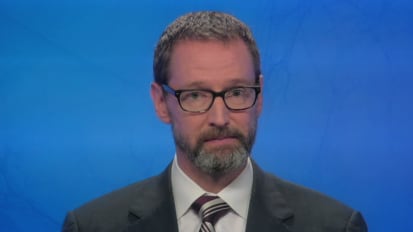 Hot Topics — Hypertrophic cardiomyopathy, sudden death and implantable defibrillators
Steve R. Ommen, M.D., director, Hypertrophic Cardiomyopathy Clinic at Mayo Clinic, reviews risk factors for sudden cardiac death in patients with hypertrophic cardiomyopathy.
Hot Topics — Management of symptoms in hypertrophic cardiomyopathy
Steve R. Ommen, M.D., reviews management of symptoms in patients with obstructive hypertrophic cardiomyopathy and treatment options, including lifestyle behaviors, medical management, and more-invasive options such as myectomy or ablation.